Welcome to Jenny's web site!

"Outrageous!" out now on iTunes !
A fantastic blues and roots record from
Jenny's original band Freyja's Rain!
Read a great review of the album in BMA !
Jenny teaches singing privately in Macquarie and at Canberra Girls Grammar Senior School. Unfortunately Jenny is currently not accepting new students and will be going on maternity leave in November 2016 until August 2017.




Jenny's original blues and roots band Freyja's Rain released their last record "Outrageous" in September 2012!
Jenny is a Canberra-based singer and singing teacher. She sings professionally as a soloist and in originals band Freyja's Rain and blues/pop duo Jen & Jim (formerly UltraViolet).
Her musical abilities extend to arranging and composing music, and playing the piano, cello and guitar.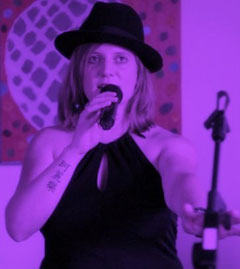 Jenny teaches singing privately in Macquarie.
Please email or call her to enquire about lessons.
Jenny graduated in July 2004 from a Bachelor of Music with first class honours. Her degree was undertaken at the School of Music,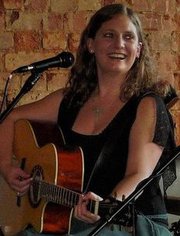 Australian National University, Canberra. Her major was musicology and she studied classical voice with Susan Ellis as a complementary study. Her final year honours thesis, supervised by Dr
Stephen Wild, was entitled Voice Analysis in Ethnomusicology: De-Mystifying Bulgarian singing. She plans to continue further research in this area in the form of a Masters or PhD.
As a musician Jenny plans to be involved in a wide range of musical activities throughout her career, including singing teaching, conducting, performing classical and contemporary music, composing and ethnomusicological research.
When you're done looking around Jenny's site, you might like to check out a few of Jenny's favourite links.
Contact details
Jenny Sawer
ABN: 16 978 132 645
Phone: 0403 516 554